Introduction: Kingston–>
Since many years, Kingston produced many solutions in the DRAM segment, widening in the mobile "battlefield" recently, with SD and microSD memory cards. Recently, the company worked on a device capable of many features, a device nobody ever thought off. The result, last year, was the MobileLite Wireless, updated few weeks ago with its second generation, the MobileLite Wireless G2.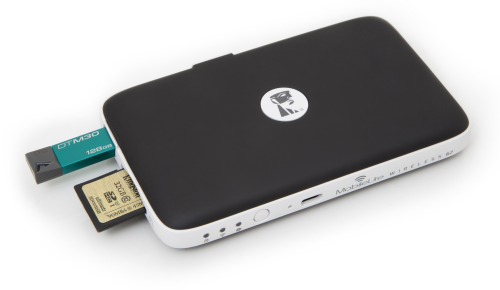 Today, our review of the product, go to the next page and keep reading!
Kingston MobileLite Wireless: technical specs–>
In the following table, the product technical specs, if you want to know more about it you can go on the company official website 

(Kingston):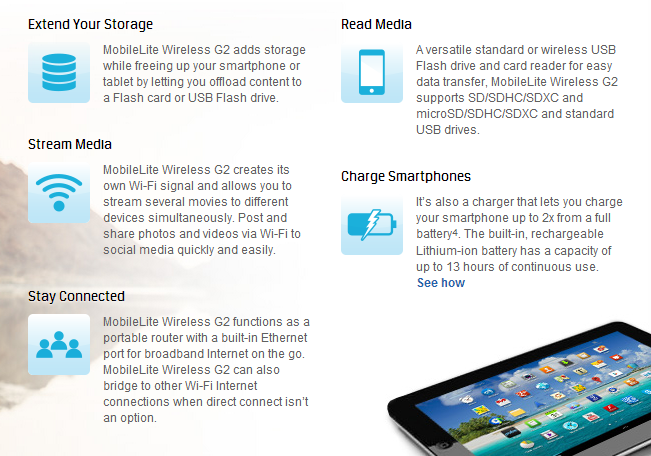 Looking at the picture, there's nothing much left to say: it's a wireless card reader with Wi-Fi routing functionality, equipped with a USB port, a MicroUSB port and a SD/SDHC/SDXC memory card slot (also compatible with microSD versions thanks to the bundled adapter). In order to charge the internal battery, you will need a USB charger or a computer: this bRispettoill be used by the device itself and by the smartphone if you want to use the MLWG2 as a mobile power-pack, being capable to fully charge your phone up to twice, according to the smartphone battery size.
Kingston MobileLite Wireless: photo gallery–>Here you can find few pictures of the product and its packaging:
Sorry for the low quality, our DSLR was out for repairing during this review writing.
Our tests–>I tested the Kingston MobileLite Wireless G2 for a week; I didn't try the previous version of it, but all I can say on the G2 is that it's really versatile. It works as a power pack, external storage unit, wireless card reader, modem and router. The supplementary storage feature is useful if you have a smartphone without memory expansion slots, such as the Motorola Moto G that was used for testing (and that will be reviewed in the next few days on our website).
Here there are few screenshots of the UI from the MobilLite app for Android, that allows you to connect and manage the device. As we already said, it may work as WiFi router or even as a modem, connecting a USB 3G dongle in the USB port. With this app, it's possible to totally configure the MLWG2, giving the user a lot of freedom in setting it.
Final thoughts–>[conclusione]
[titolo]Design and build quality[/titolo]
Compared to its first generation, MLWG2 is smaller and more solid, with materials that give a more robust look. Kingston is the memory leader since many years, but with this device they were able to create a high quality product in a totally different sector.
[voto="9″]
[/conclusione]
[conclusione]
[titolo]Features[/titolo]
The Kingston MLWG2 has a ridiculous amount of features: modem (if connected to a USB 3G/4G dongle), router (WiFi or through the Ethernet port), external storage, wireless card reader and power pack for your smartphone: given its small size, you just can't have anything more.
[voto="10″]
[/conclusione]
[conclusione]
[titolo]Compatibility[/titolo]
Theoretically, the device could be compatible with every single WiFi-equipped system; actually, you can only use it if you have an android or an iOS smartphone, excluding Windows phone and Blackberry users.
[voto="8″]
[/conclusione]
[conclusione]
[titolo]Price[/titolo]
You can find the Kingston MobileLite Wireless G2 on sale priced as low as 33£ on Amazon, a really good price considering all this device is capable.
[voto="10″]
[/conclusione]
Based on what we analyzed in this review, we rewardthe Kingston MobileLite Wireless G2 with our Hardware Platinum Award: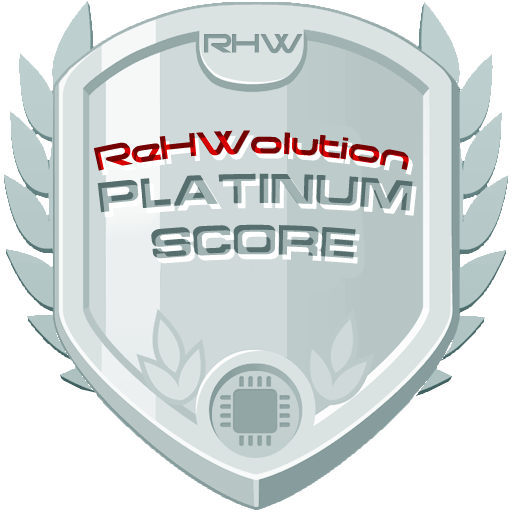 We'd like to thank Kingston United Kingdom for the sample we reviewed.
Follow us on our social networks:
La recensione
Kingston MobileLite Wireless G2
A useful device with tons of features, for those who love to travel or be free from any kind of wall plug. The perfect companion if you need a factotum product.
Pro
Tons of features
Great value
Useful on travel
Contro
Only compatible with iOS, Android and Kindle systems