TEAMGROUP is proudly announcing the T-FORCE has done to the apex again, work with world's Korean renown overcloker, SAFEDISK, by using the T-FORCE XTREEM DDR4 4500MHz modules all the way grabbed the world record of SUPER PI 32m calculation, successfully beat all the powerful professional overclockers from HWBOT and all over the world. This excellent performance of T-FORCE XTREEM made the possibility of completion on SUPER PI 32m calculation within 4 minutes and 5 seconds which is unbelievably amazing!
SUPER PI is a significant DRAM module overclocking benching application, also a way to check the overall module specification stability. This time T-FORCE understands need to show the high performance and stability in front of all the users.
Thus works with SAFEDISK set up the test environment including T-FORCE XTREEM DDR4 4500MHz module, Intel Core i9 9900K 'Coffee Lake-S' CPU and ASUS ROG Maximus IX Apex motherboard. Without a doubt, the world record has been posted at HWBOT and all over the public platform in front of everyone to be the witness of all this awesome performance record from T-FORCE module.
Several international prizes awarded T-FORCE XTREEM, just released the DDR4 4500 8GBx2 new specification, and has recorded the very important world record! The quality of this module with 4500 MHz including insists on using high-quality original Samsung DDR4 B-die IC which were selected and passed through various rigorous internal tests as well as top-notch aluminum extrusion process and CNC craft machining. Of all this is tail made design for all users. TEAMGROUP is always focus on bringing extreme computer performance to satisfy global gamers' desire for blazing fast performance. TEAMGROUP will keep the promise to release more and more excellent and high-performance modules to achieve more world records.
Learn More :https://www.teamgroupinc.com/en/product/xtreem-ddr4

HWBOT SuperPi – 32M CPU Ranking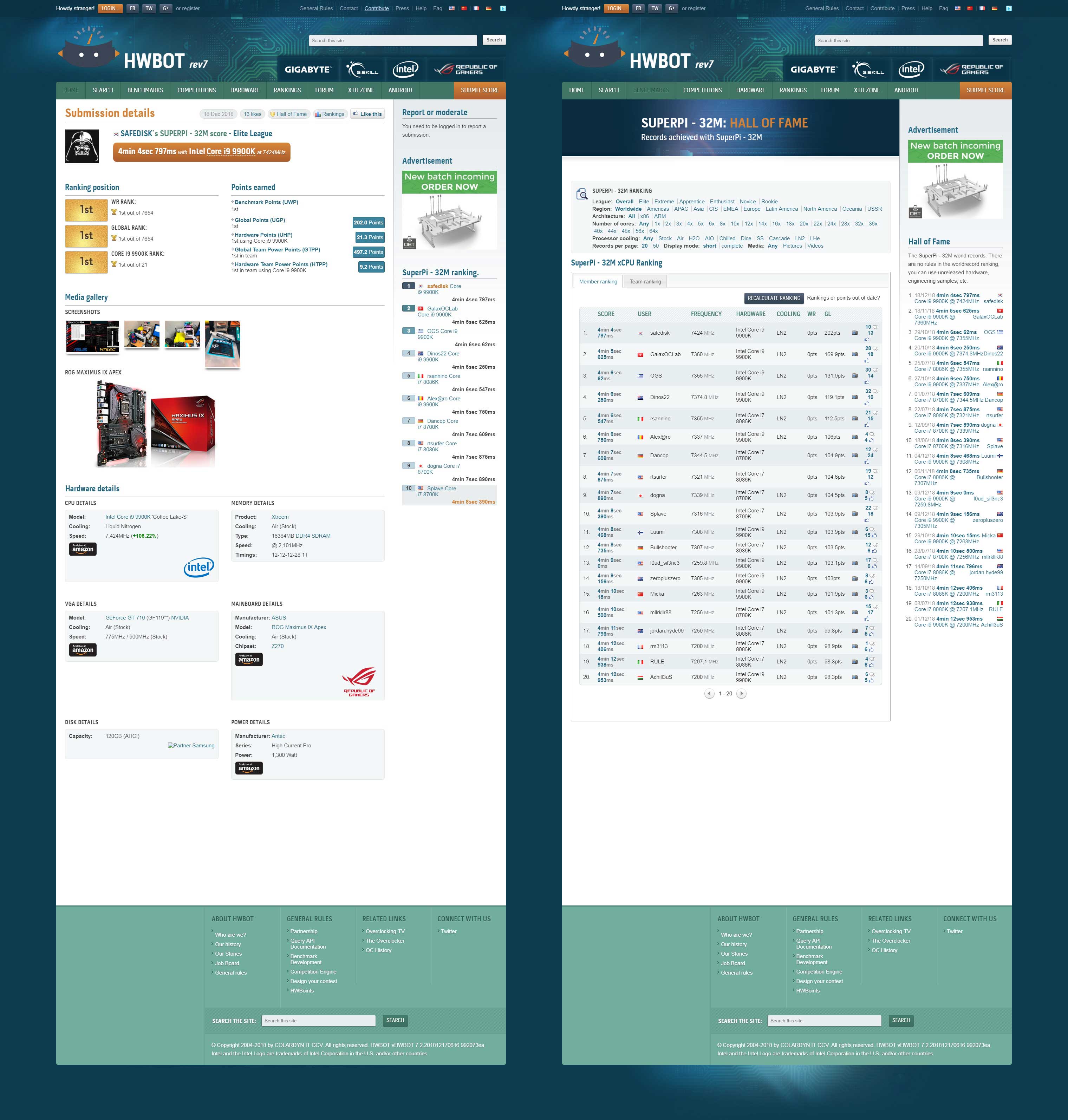 Well-known overclocker SAFEDISK just won the first place of SUPER PI 32M calculation by using T-FORCE XTREEM memory modules