Earlier in June  we reviewed the AsRock Z390 Phantom Gaming 7, which you can find it here (Italian), today we are going to take a look at its VRM.
The ASRock Z390 Phantom Gaming 7 features a 10 phase VRM design with 4 phase (with a doubler) configuration for the Vcore + 2 phase configuration for the iGPU.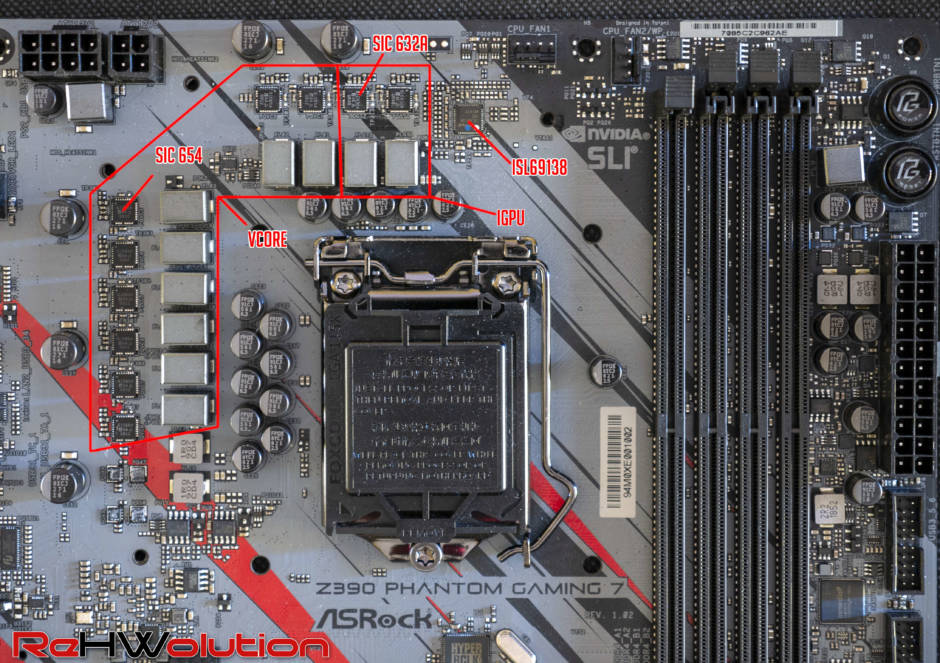 The Vcore controller, the ISL69318 from Intersil, is a Digital Multiphase Controller configurable to support any desired phase assignments up to a maximum of seven phases across the two outputs (X and Y), here we see it using a 4+2 configuration with a total of four ISL6617A doublers in order to achieve the 14 phases count.
For the Vcore the power stages are the Vishay SIC654, able to support a maximum amount of 50A continuous current, 70 A, peak (10 ms) and 100 A, peak (10 μs), integrating both over temperature and over current protection; they are used in a 4 phase configuration with the support of four doublers PWM ISL6617 which features over-voltage protection and current balancing.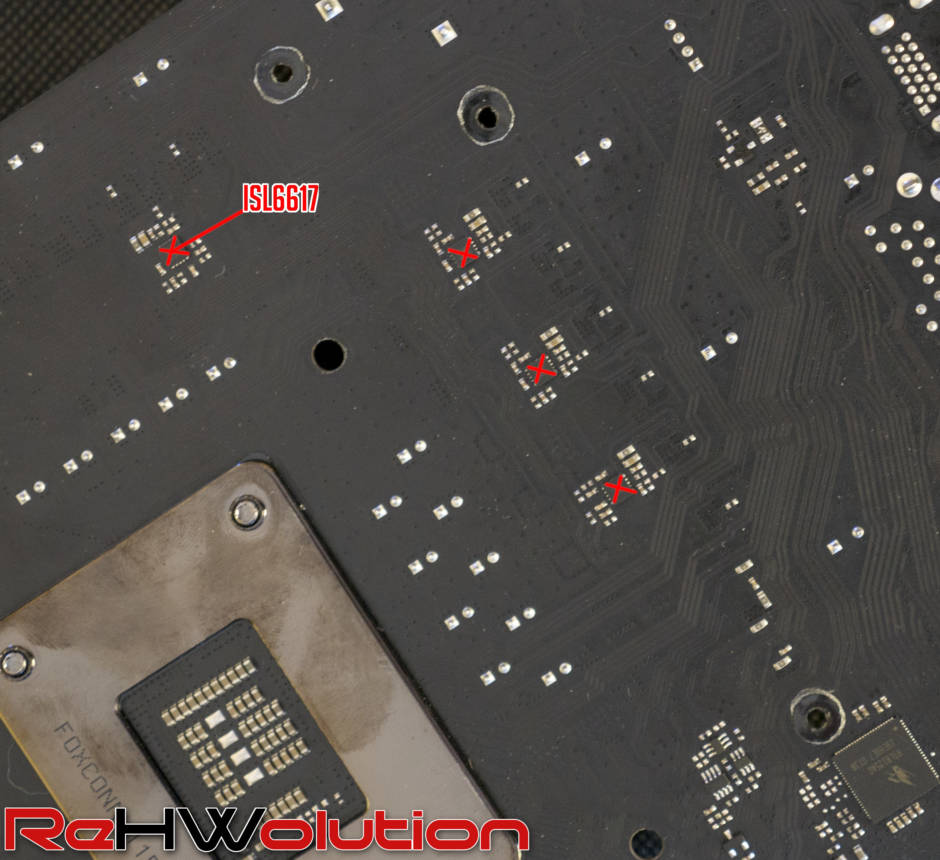 For the iGPU, we find Vishay SiC632A with a switching frequency up to 1.5 MHz a maximum 50A continuous current in a 2 phase configuration.
Let's take a look at the efficiency and heat output of the Vcore:
| | | | |
| --- | --- | --- | --- |
| Vcore | Switching Frequency | Current | Heat |
| 1,0 V | 500 kHz | 100 A | 8 W |
| 1,0 V | 500 kHz | 150 A | 13 W |
| 1,0 V | 500 kHz | 200 A | 22 W |
| 1,0 V | 500 kHz | 240 A | 29 W |
Despite being less efficient than their brothers used on the Z390 Phantom Gaming X, between 100A and 200A we can see how the total heat produced will be perfectly handled by the modest heatsink present on the VRM.
A current of 240A, which would require more than 1.5V, is the maximum amount I've considered because this board is not meant to be used on extreme OC due to its lack of many important features, necessary in eOC, such as cold bug, cold boot bug and extended voltages range.