Fremont, CA, January 21st, 2019 – CORSAIR®, a world leader in PC gaming peripherals and enthusiast components, today announced the availability of a wide range of new PC enthusiast accessories to help complete the look of a custom PC: CORSAIR Premium Individually Sleeved PSU Cables, Premium Sleeved Front Panel Extension Kit, Premium Sleeved SATA Cable, Premium PCIe 3.0 x16 Extension Cable, and TM30 Performance Thermal Paste. From custom paracord cables available in a range of colors, to flexible PCIe mounting and dependable thermal paste, the new range of accessories are the perfect way to build and complete a stunning professional-looking custom PC.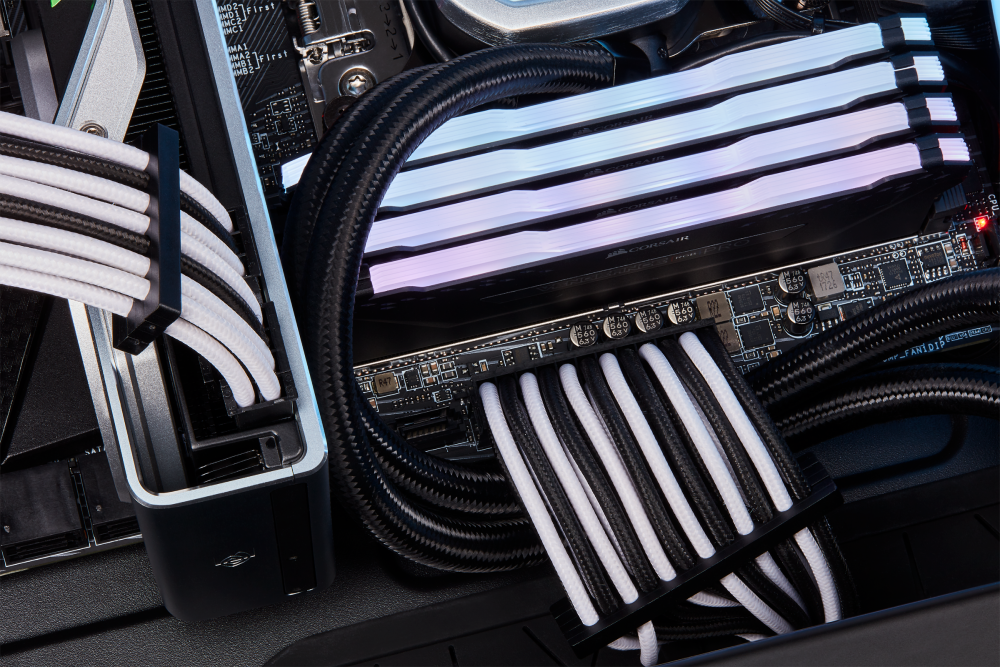 The new CORSAIR Premium Individually Sleeved PSU Cables Pro and Starter Kits bundle together a variety of Type 4 Gen 4 cables, compatible with all Type 4 CORSAIR PSUs and available in seven different color combinations. Clad in premium paracord, finished with heatshrink-less connectors and ready out-of-the-box with pre-installed modular 24-pin and 8-pin interlocking cable combs, the new Type 4 Gen 4 cables make it easier than ever to achieve an immaculate professional PC build. The Pro Kit includes the full range of cables you need to power the most demanding systems: 1x ATX 24-PIN, 2x EPS12V / ATX12V, 2x PCIe Dual, 2x PCIe Single, 2x SATA, and 2x Peripheral cables. The Starter Kit includes an essential collection of cables: 1x ATX 24-PIN, 1x EPS12V / ATX12V, and 2x PCIe Single cables. In-line capacitors on the ATX 24-pin, EPS12V, and PCIe cables ensure clean voltage delivery for consistent, stable power. For builders who want to pick and choose their cabling upgrades, all of the cables in the kits, and the interlocking cable combs, are also available separately.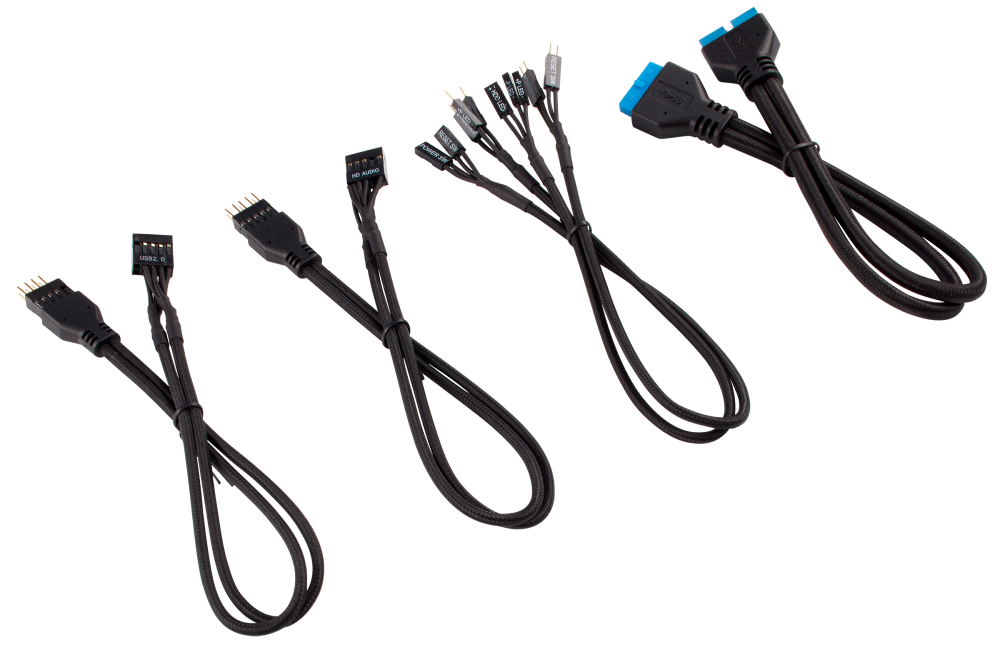 To further complement your system's look, the CORSAIR Premium Sleeved Front Panel Extension Kit and Premium Sleeved SATA Cables are available in four colors: black, red, white, and blue. Take advantage of the Front Panel Extension Kit to tidy up your PC's front panel connection to your motherboard with individual 30cm extension cables, and the Individually Sleeved SATA Cables to deliver full SATA 6Gbps speed in style.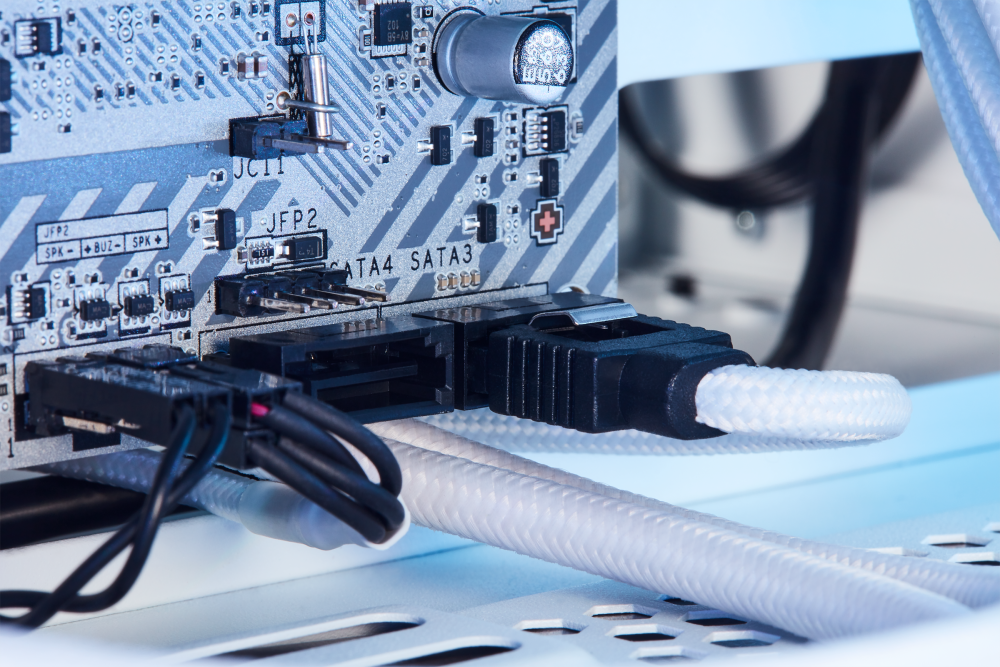 Add some flexibility to your GPU with a CORSAIR Premium PCIe 3.0 x16 Extension Cable, offering all the bandwidth and performance of PCIe 3.0 with a generous 300mm of cable length. Ideal for use with the vertical GPU mounts in CORSAIR cases such as the 275R or 500D, the Extension Cable is EMI shielded and features five-wire banded construction for maximum flexibility to fit through the tightest gaps.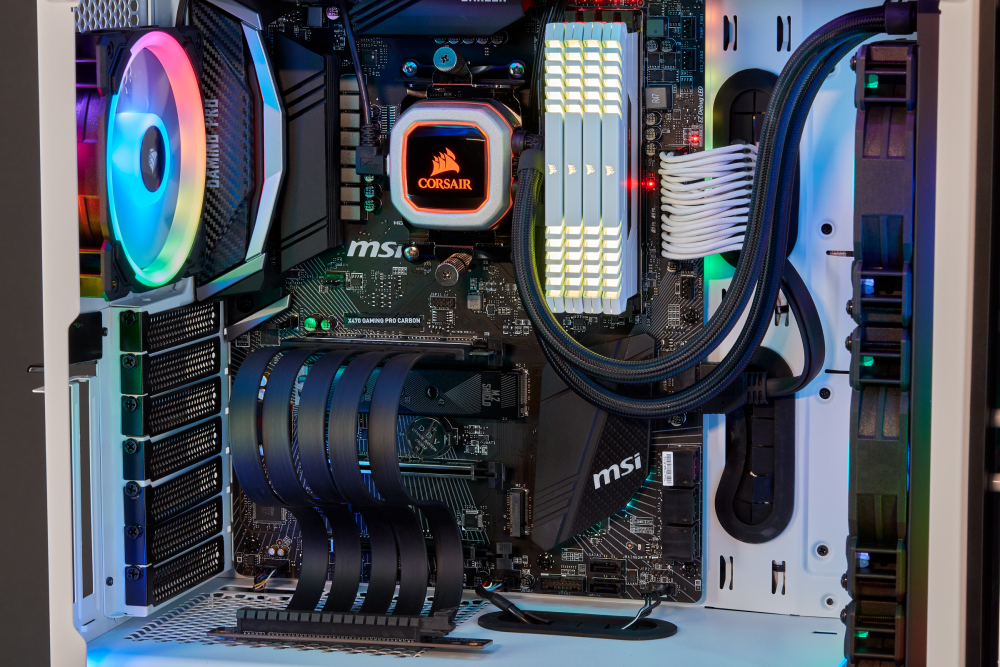 Last but not least, CORSAIR TM30 Performance Thermal Paste is now available to improve both CPU and GPU cooling. Pairing perfectly with CORSAIR's acclaimed all-in-one coolers such as the Hydro Series H100i RGB PLATINUM, TM30 is zinc-oxide based and optimized for ultra-low thermal impedance, ensuring improved performance over common thermal paste. TM30 has a low viscosity to fill microscopic abrasions and a high stability to last for years with no drying, cracking, or change in consistency.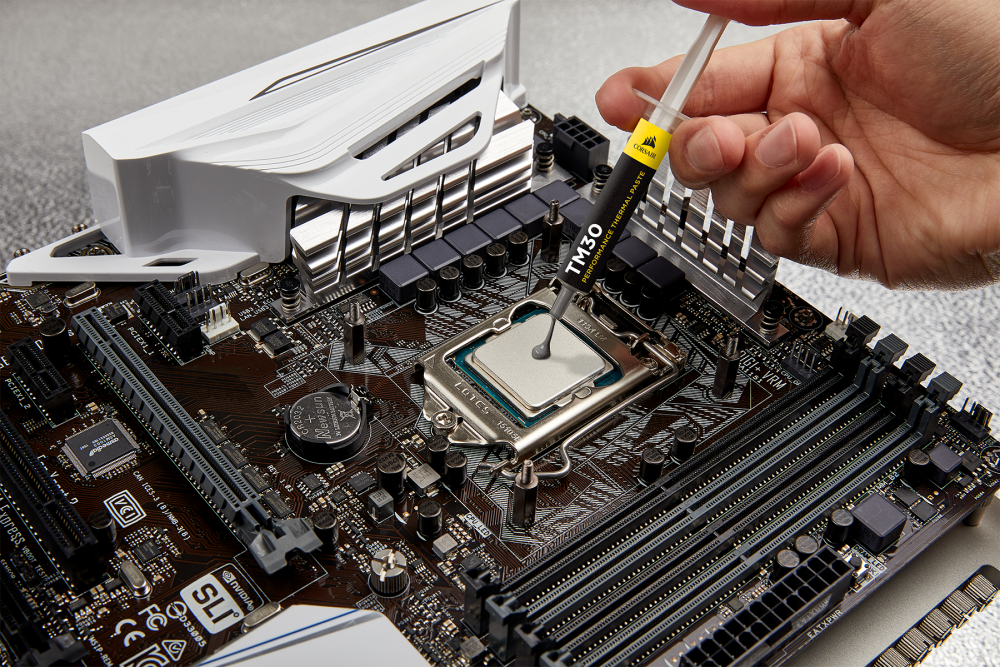 Whether you're creating a beautiful showpiece PC or upgrading your home system, CORSAIR has a plethora of premium accessories to easily complete a clean, professional build with a look that's sure to impress.