TAIPEI, Taiwan, January 8, 2019 – The leading global motherboard and graphics card manufacturer, ASRock, today announces the partnership with Cooler Master and TEAMGROUP, to expand its global presence in gaming PC product categories. Three leading PC manufacturers will jointly introduce the Phantom Gaming edition chassis, CPU cooler, memory, and SSD to gamers for a unique gaming PC build at CES 2019.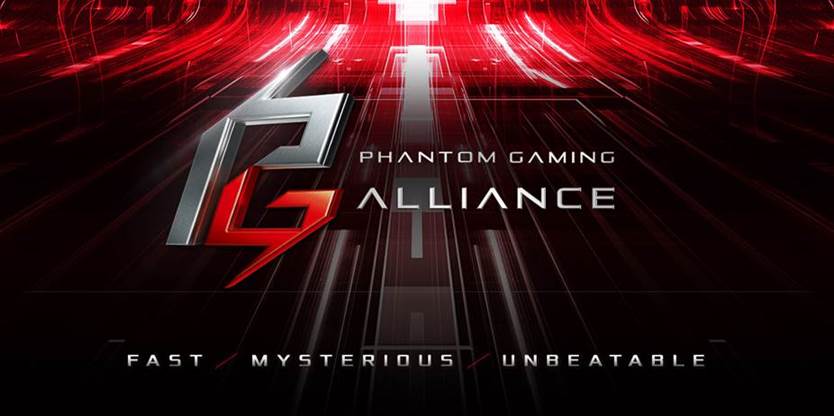 This partnership brings the leading-edge PC product manufacturers together as Phantom Gaming Alliance, offering chassis, CPU cooler, memory, and SSD with the remarkable design of Phantom Gaming elements. Moreover, it encourages the gamers to pursue their passion on unique gaming PC build, and the performance demanding for outstanding gaming experience.
ASRock will continue expanding the partnership of the Phantom Gaming Alliance, and require the Phantom Gaming edition products can meet the validation beyond industry standards, as well as be compatible with ASRock Polychrome RGB Sync feature, to ensure the outstanding gaming experience can be delivered.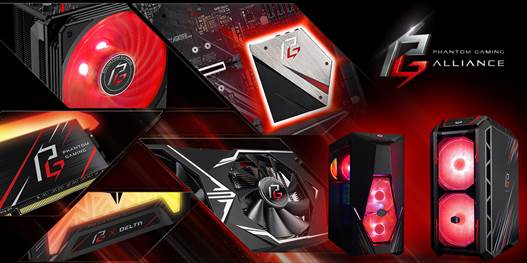 The first wave of Phantom Gaming edition product includes:
Phantom Gaming Edition Chassis

Cooler Master MasterCase H500P Mesh Phantom Gaming Edition

Cooler Master MasterBox K500 Phantom Gaming Edition

Phantom Gaming Edition CPU Cooler

Cooler Master MasterLiquid ML240R RGB Phantom Gaming Edition

Cooler Master Hyper 212 RGB Phantom Gaming Edition

Phantom Gaming Edition Memory Module

T-FORCE XCALIBUR Phantom Gaming RGB Memory Module

Phantom Gaming Edition SSD

T-FORCE DELTA Phantom Gaming RGB SSD (5V)
"Today's gaming PC demands the capability to run intensive applications and video content, as well as the design that can stand out the personality, and this will only continue to advance," said Chris Lee, Associate Vice President, Global Marketing at ASRock. "Through the Phantom Gaming Alliance, we can uniquely offer gamers a gaming PC with unique design, and outstanding gaming experience they have been desired."
"As a global leader in thermal technology, we are proud to announce an alliance between Cooler Master and ASRock. We are excited to introduce products visually designed to align with the Phantom Gaming line," said Dennis Liu, Global Product Marketing Manager for Thermal Solutions at Cooler Master. "The Hyper 212 RGB and ML240R RGB Phantom Gaming Edition are geared towards PC gamers looking to maximize their cooling performance while looking good."
"As a pioneer of the PC gaming components industry, Cooler Master always aims to inspire enjoyment within the gaming community. By enhancing the PC building experience and guaranteeing the best reliability during hardcore gaming sessions, this new alliance marks an important step toward our vision," said, Matteo Stracciari, Case Business Unit – General Manager at Cooler Master.
"In order to provide a higher quality of PC hardware and gaming experience for gamers, TEAMGROUP T-FORCE decided to join the Phantom Gaming Alliance, established by ASRock. The T-FORCE Phantom Gaming series of memory module and SSD have excellent performance and stability through strictly tested and is certified by Phantom Gaming Alliance to ensure gamers can have the best gaming experience," said Ken Cho, Vice President, T-FORCE and Sales Div. of TEAMGROUP.
The Phantom Gaming edition chassis, CPU cooler, memory, and SSD will be showcased with Intel Z390 Phantom Gaming series motherboards, as well as Phantom Gaming Radeon RX Vega/RX 500 series graphics cards at ASRock suite during CES 2019.