Glinde, January 10, 2023 – be quiet!, market leader for PC power supplies in Germany since 2007*, introduces its first full ATX 3.0 compatible power supply series: Dark Power 13. Consisting of three models with 750, 850, and 1000 watts, Dark Power 13 directly replaces its predecessor Dark Power 12. All models offer full ATX 3.0 compatibility for next-gen graphics card compatibility and an improved frameless Silent Wings 135mm fan, while retaining the extraordinary 80 PLUS® Titanium efficiency and performance. Enthusiasts can rely on an Overclocking Key, which combines the four 12V rails into one with higher power output, ideal for overclocked processors or graphics cards.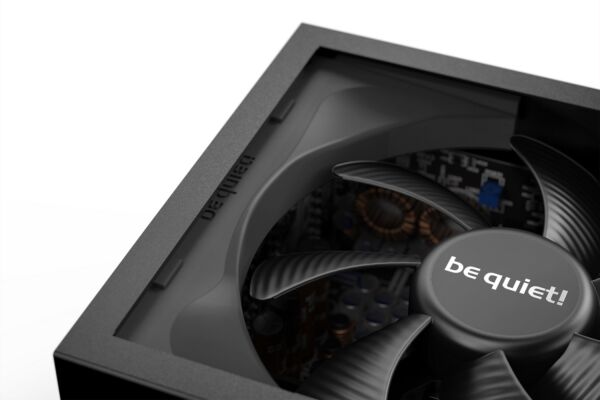 Full ATX 3.0 support and Titanium efficiency
Dark Power 13 includes full support for the ATX 3.0 standard, which observes the power specifications defined by PCI Express 5.0. Compared to ATX 2.X, which supports high load peaks but does not define a maximum above the nominal power of the power supply, ATX 3.0 defines clear target values – specifically, the PCIe connection for the graphics card must allow load changes of up to three times the power consumption. Dark Power 13 is designed to handle these extreme transient loads with ease. ATX 3.0 power supplies with 450 watts or more also require a new 12VHPWR connector, which is able to deliver significantly more power. All Dark Power 13 models support up to 600 watts of power on the 12VHPWR connector, while still offering four 'traditional' PCIe 6+2 connectors for full graphics card compatibility.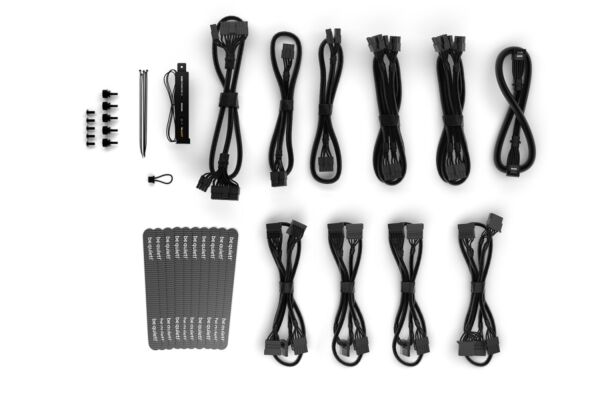 Titanium efficiency and ultra-low noise levels
As with Dark Power 12, Dark Power 13 features 80 PLUS® Titanium certification (up to 95.8% efficiency) by implementing the advanced "Active Rectifier + Full Bridge LLC + SR + DC-DC" topology and a wire-free interior design on the DC side. For maximum reliability and signal quality from the four 12V rails, Dark Power 13 relies exclusively on premium components such as long-lasting Japanese 105°C capacitors. be quiet!'s innovative, patented frameless fan is again used for Dark Power 13. A Silent Wings 135mm fan is placed directly under a full mesh grill and surrounded by a funnel-shaped air intake for optimal air circulation and best-in-class cooling. This guarantees the components are optimally cooled even under extreme load. An improved noise profile with a lower overall noise level makes the fan virtually inaudible while also offering sustained cooling.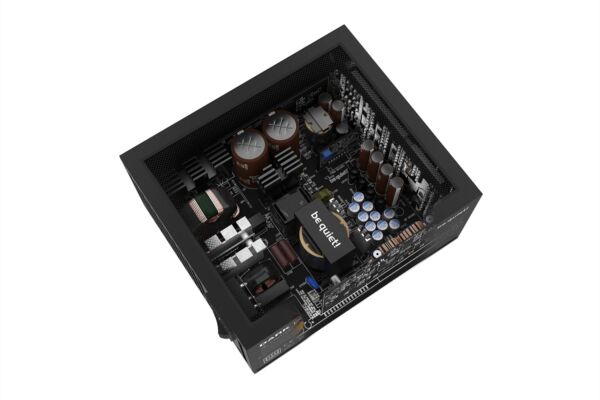 Extensive feature set
As successor to the award-winning Dark Power 12, all its beloved features have carried over to Dark Power 13. The Overclocking Key allows user to change the power supply from multi-rail mode to single-rail mode with the flick of a button, increasing the PSU's stability under extreme overclocking situations. The steel housing and a complete set of modular, black sleeved cables match the high-quality components inside the power supply unit. Thanks to its high component quality and the innovative cooling design, be quiet! offers a 10-year manufacturer's warranty.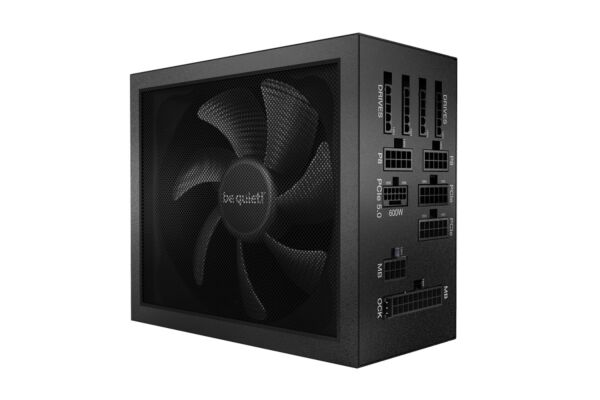 Dark Power 13 will be available in retail from January 24 at a suggested retail price of $289.90 / €294.90 / £289.99 (1000W), $249.90 / €259.90 / £249.99 (850W), $209.90 / €214.90 / £209.99  (750W).
Press release.